The final installment of my favorites series! You can find my children's recommendations, my teen recommendations, and finally my "adult" books here on my blog!
I will admit my "adult" selection is lacking, as I have spent most of my older years balancing my time between classes and other more important pursuits. However, here are some books I'd include on that list, many of which were reads for my courses, but nonetheless enjoyable. They are in no particular order. Enjoy!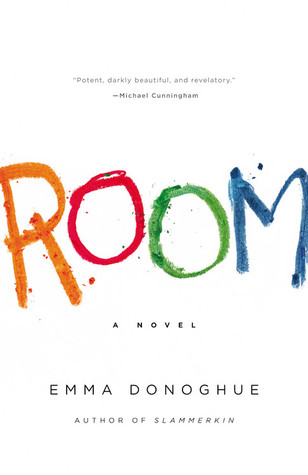 Room by Emma Donoghue- One of the newest additions to my favorites list! A fantastic story from the point of view of a five year old who's been confined to one room for most of his life. His story is heart warming, suspenseful, funny, and compelling.
  The Marriage Plot by Jeffrey Eugenides- A random paperback find in France (that was in English) at the thrift store. Nonetheless I found the "plot" interesting and appreciated the themes as an English major myself. A bit depressing, if you think this is romance be prepared it's nothing so fluffy as the title might suggest.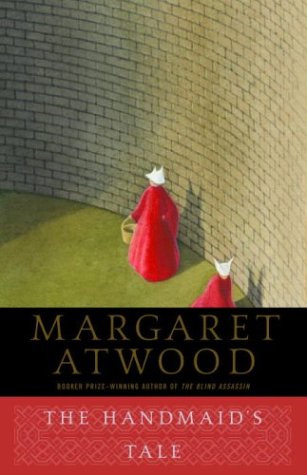 The Handmaid's Tale by Margaret Atwood- A fantastic work of distopian fiction with a very unique storyline. Fascinating and dark and awful in its own way. I would recommend reading a description before jumping in. Nonetheless, I highly recommend this book.
  A Lesson Before Dying by Ernest J. Gaines- A great book that poses many interesting questions. I recommended it to my host mom in France when she said she didn't know of any books that taught you about getting ready to die and how important she thought that is. Well, guess what, here's one! A great story that definitely caused me to shed a tear or two.
  To Kill a Mockingbird by Harper Lee– Oh goodness, where to even begin. A beautiful story with fantastic characters. Just read it if you haven't.
  A Voice in the Wind by Francine Rivers- I used to read a lot of Christian fiction, and most of it is pretty bad (in terms of writing anyways), but I liked these pretty well back in the day. I felt compelled to include at least one book of this genre that I liked, since it was so meaningful to me a few years ago. This one is historical fiction as well, set in the days of the Roman empire following a Jewish slave girl, a Germanic gladiator, and a Roman family (and others I think too). Interesting read.
  Merchant of Venice, King Lear, Richard III, The Tempest, Much Ado About Nothing by William Shakespeare- Sorry, I couldn't choose just one favorite Shakespeare play (and yes I know these aren't technically "books" in the sense of novels, but they are good literary works). Anyhow, I love Shakespeare too much to choose one. So here are a few of different genres.
  Till We Have Faces by C.S. Lewis– Alright, I grew up being taught to love C.S. Lewis. And yes, I have some problems with his work now as an adult, between racism and misogyny and lovely things of that nature. However, this remains one of my favorite books of his, and I really enjoyed it at the time. To fellow students at my university: YES I liked Gary's C.S. Lewis class ok! Sorry if that's an unpopular opinion, but I did.
  The Lord of the Rings by J.R.R. Tolkien- Long. Ridiculously long. Some people just cannot work past Tolkien's long prose, but I loved every bit of these books and devoured them as a twelve year old. Part of that had to do with love of the movies, but even as long as the films are, they don't capture all of Tolkien's genius. Great books for anyone who loves epic adventure stories of course!
  Thérèse Desqueyroux by François Mauriac-
I have to include some French books here as well. My teacher told me it was too hard for me, and I read it anyways. And I will admit I didn't understand as much as I wanted to. Nonetheless, it's an interesting story. There are English translations if you want to look for one. It's a story about a woman who tries to murder her husband and her difficult life. I really enjoyed the parts I understood and will maybe pursue reading it in my own language sometime soon.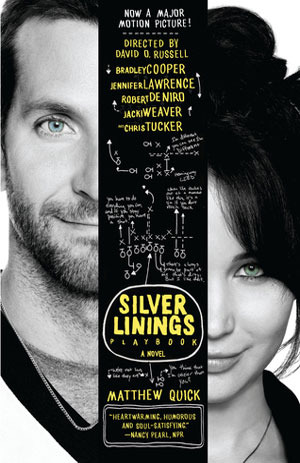 The Silver Linings Playbook by Matthew Quick-
Ok, no lies, I only read this because of the movie. However, I found that the book was very different, and I enjoyed certain elements of it more than the film. If you haven't watched the movie, read the book first because otherwise some of the cool plot twists will be ruined. Nonetheless, a thought-provoking and interesting story. Read the book for deeper more depressing thoughts, and watch the film for some great laughs. Definitely two different tones at least in my opinion. 
  The Joy Luck Club by Amy Tan- 
This novel is so fantastic! You'll need to find a way to keep track of the eight main characters, but the stories are so incredible and moving! One of my favorite books of all time.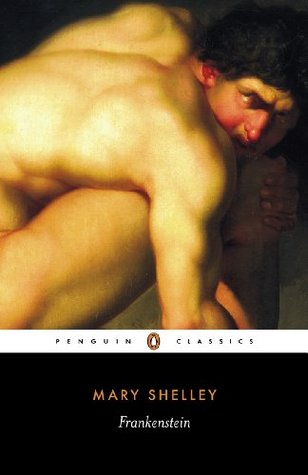 Frankenstein by Mary Shelley-
So, if you're picturing a green creepy monster chasing people around with his arms outstretched grunting, go watch the disgusting Hollywood films. If you instead want a fascinating story about a scientist who creates human life from the dead and then faces horrible depressing consequences as a result, read on! The book is nothing like all of the movies out there (usually).
  The Hiding Place by Corrie ten Boom- 
I read this the same year I visited a concentration camp, and it completely changed my life. Though this is a true story of the Holocaust, it was nowhere near as depressing as many of the accounts I read. Many of those were unbearable for me, I couldn't process the horror of what I was reading. And though this story is still tragic, it contains a sense of hope that is so important to maintain even in the darkest days.
  Oliver Twist by Charles Dickens-
I also love
A Tale of Two Cities
and
Hard Times
, but this remains my favorite Dickens's novel. His works contain such fantastic characters, such wonderful and intriguing stories. Read this and follow poor little Oliver through his various misadventures and enjoy the mystery Dickens creates.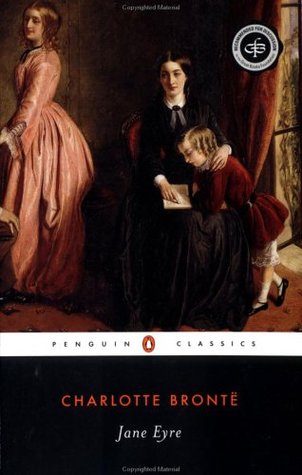 Jane Eyre by Charlotte Brontë- This novel is one of my most beloved reads. The story is so enchanting, and Jane is a fabulous and unique character! I like the Gothic tradition surrounding this novel and the twists that gives the story. I will never fail to coo over Jane and Rochester, even though I have been dubbed a bad feminist for doing so.
   Cyrano de Bergerac by Edmond Rostand- Maybe I should have made a section for plays too! This is another favorite of mine, a tragic yet beautiful love story of a man who is ugly yet intelligent, incapable of wooing the love of his life because of his ridiculously long nose. The beautiful language and witty prose are all wonderful, and I always feel like crying whenever I watch the film adaption.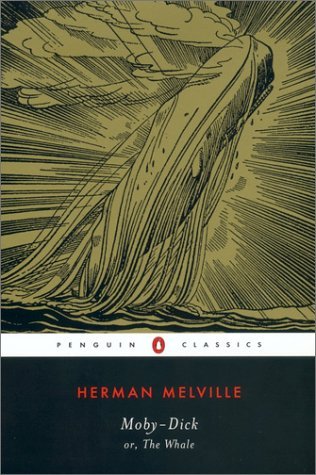 Moby Dick by Herman Melville- I did say I mostly chose books I'd read in class right? Sorry for the influx of canon novels onto the list, but this book is too good to pass up on including. It's an amazing story and Captain Ahab is one of the most fascinating literary characters ever invented. The story is hilarious in certain elements, and dark in others. It's again, very long, but well worth the read.

  Their Eyes Were Watching God by Zora Neale Hurston– This book is very sad, but I nonetheless loved the writing and found the story interesting. I also wrote a feminist paper on this book and can't help but admire the messages I think Hurston is portraying. Salima, if you're reading this… I'm sorry.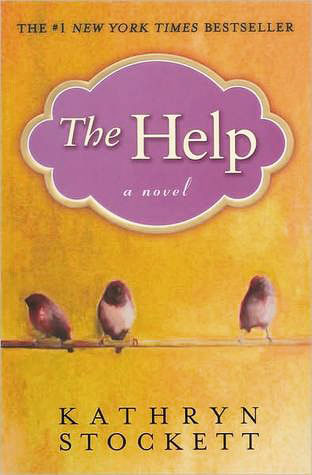 The Help by Katheryn Stockett-

This is a wonderful book, again my inspiration to read it was from the equally amazing movie. This one follows pretty closely but still offers some unique perspective on pages it can't in film. I find Skeeter somewhat relatable and wish I had her courage.
The Princess Bride by William Goldman- A book version of the hilarious movie? Inconceivable! Yes, indeed, there is a book version of this classic film, filled with the same hilarity and overly dramatic shenanigans though it remains remarkably different. And yet it still contains the classic true love story, pirates, the Fire Swamp, fantastic sword fights, the Pit of Despair, magic, all your favorite characters, and of course…there's kissing in this book. So go ahead and read, because really true love is the greatest thing in the world–except maybe for a really good MLT (Mutton Lettuce and Tomato). Also, no worries if the book says "abridged" on it, that worried me the first time too but trust me you won't find a "full" edition anywhere. Just read it and you'll understand.
That's that. Any good books you'd like to tell me about? (to those who've commented on the others, don't worry I won't be offended if you skip this one)